Thao & The Get Down Stay Down
Temple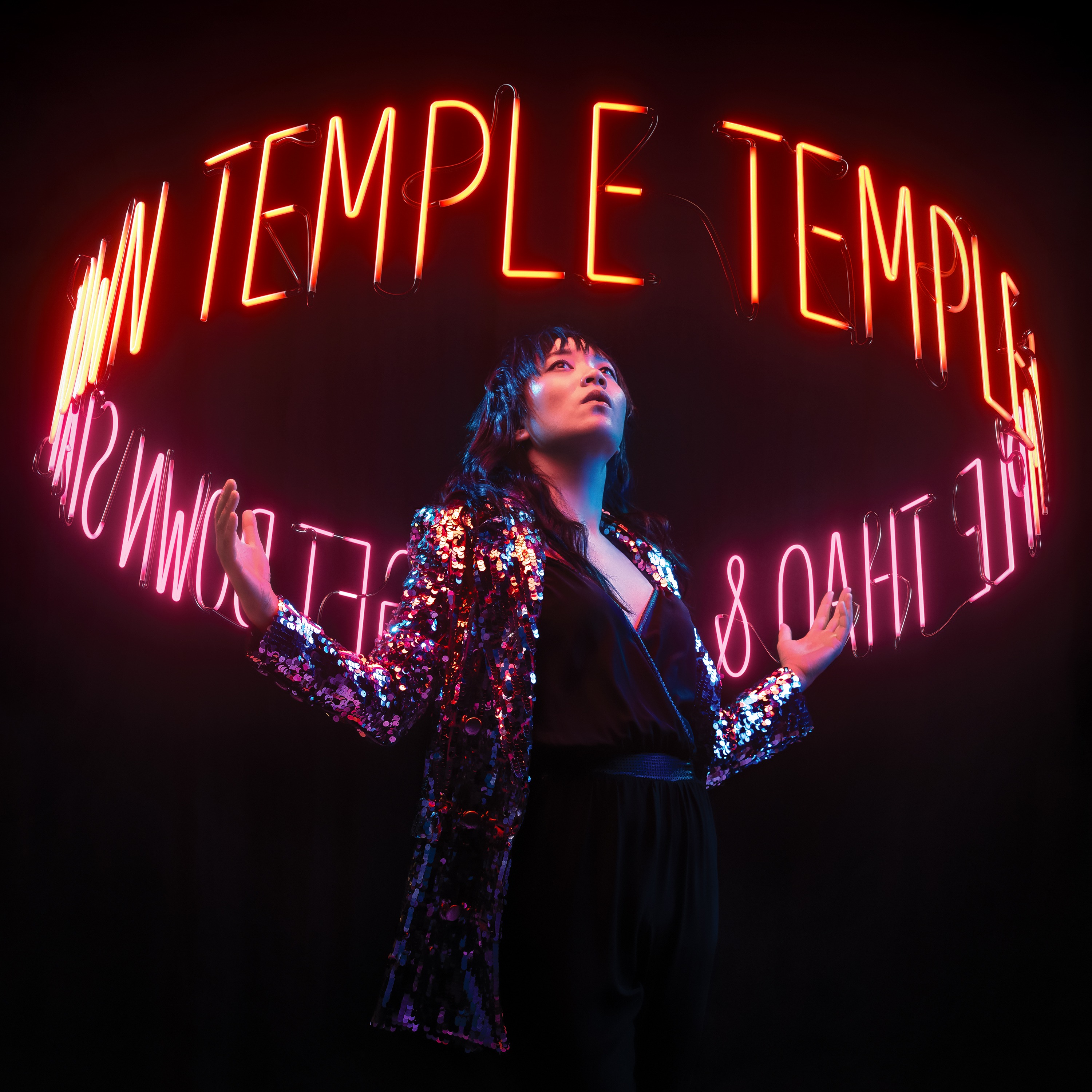 Download image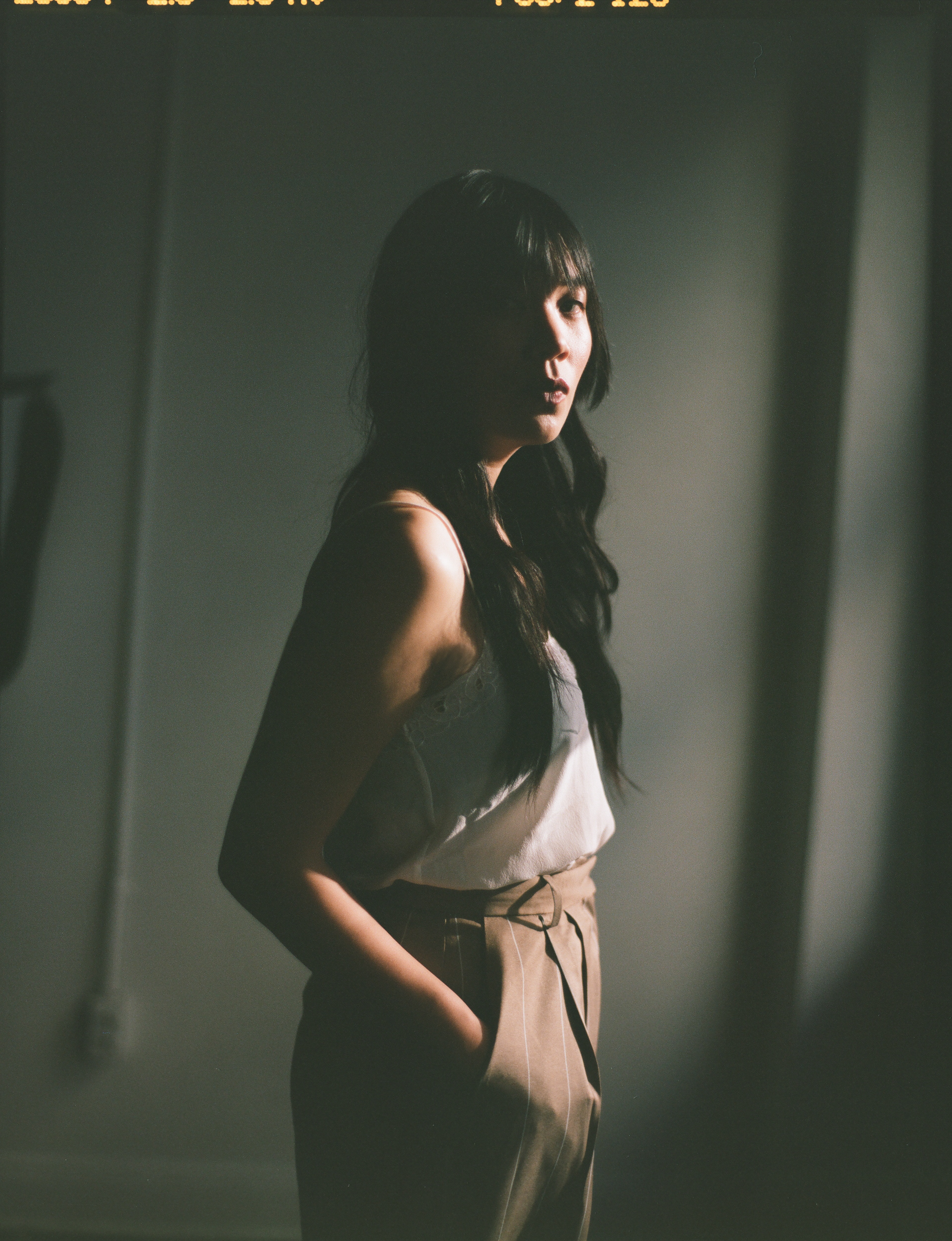 Download image
Bio

Temple is Thao's follow up to 2016's A Man Alive and sees the band continuing to build soulful pop grooves around layers of controlled chaos. Thao's voice, as ever, is the centerpoint which threads everything together. On this album, her lyrics are more vulnerable than ever, and she directly addresses some of the most personal aspects of her life.

In her own words: "I was raised Buddhist, and pagodas and temples have a very special place in my heart. The record in general is about me creating my own kind of temple wherein I can exist as my whole self. I feel as though I've lived separate and disparate lives for a long time. Compartmentalizing my life is how I've navigated a lot of unresolved things in my history and my present day, including lasting effects of a traumatic upbringing and being queer in a family that places a high premium on cultural traditions, ideals, and expectations."
Release date

May 15, 2020
Featuring the single(s)

"Phenom"
WAV / MP3 / STREAM
Contact

Label / Publisher: Ribbon Music
Morgan Lebus / Morgan@RibbonMusic.com
Press / Radio

Press
Krista Williams / krista@sacksco.com

Radio
Jen Daunt / jen.daunt@gmail.com

Shannon Kurlander / shannon@terrorbird.com
News

"sexy and sharp. lush and jagged."
- AV Club

"[Temple] maintains that punky, funky, wild quality…[Thao] continues to add new tools to her kit."
- NPR Music

Temple coverage via: SF Chronicle, AllMusic, American Songwriter, Jambase, SF Weekly, etc.

"Pure Cinema" single / video pickup via: Stereogum, Under the Radar, Beats Per Minute, etc.

"The first great Zoom music video has arrived."
- The Washington Post on "Phenom"

Shot entirely via Zoom video conferencing software in the midst of California's Stay At Home order, the video was filmed without any of the collaborators ever being in the same room together.

"Zoom technology and choreography combine brilliantly in 'Phenom'".
- Variety

Long form feature on "Phenom" video via The Verge

"A full-throated maestro of discordant funk grooves, Nguyen returns to deliver an even more ambitious and heartfelt collection of jagged bops, as demonstrated by the minimalist bop of 'Phenom.'"
- AV Club

"Phenom" pick up via: Stereogrum, Brooklyn Vegan, NPR All Songs Considered, Boing Boing, Under the Radar

"A groovy and lush song about the devastation Vietnam experienced as it was torn apart by war."
-Stereogum on "Temple"

More "Temple" coverage via Pitchfork, Paste, Brooklyn Vegan, Consequence of Sound, DIY, & Side One Track One

Temple, the forthcoming LP from Thao & The Get Down Stay Down is due out May 15th. Singles "Temple" and "Phenom" out now.

Notable Past Festival Appearances:
Bonnaroo, Coachella, Outside Lands, ACL, Desert Daze, Sasquatch, Treasure Island, Lighting In A Bottle, High Sierra, Bumbershoot

Notable Past TV & Radio Appearances:
ACL Live, KNDD The End, KCRW MBE, XPN World Cafe, WNYC, The Current and many more.

Notable Features & Reviews:
Stereogum, Noisey, Rolling Stone, Pitchfork, USA Today, NPR Music, Paste, The Guardian, PBS NewsHour and many many more.

2019 Sync Placements
Shrill, (Hulu), Love (Netflix), AP Bio (NBC)
Links
facebook
instagram
twitter
website