Hembree
House on Fire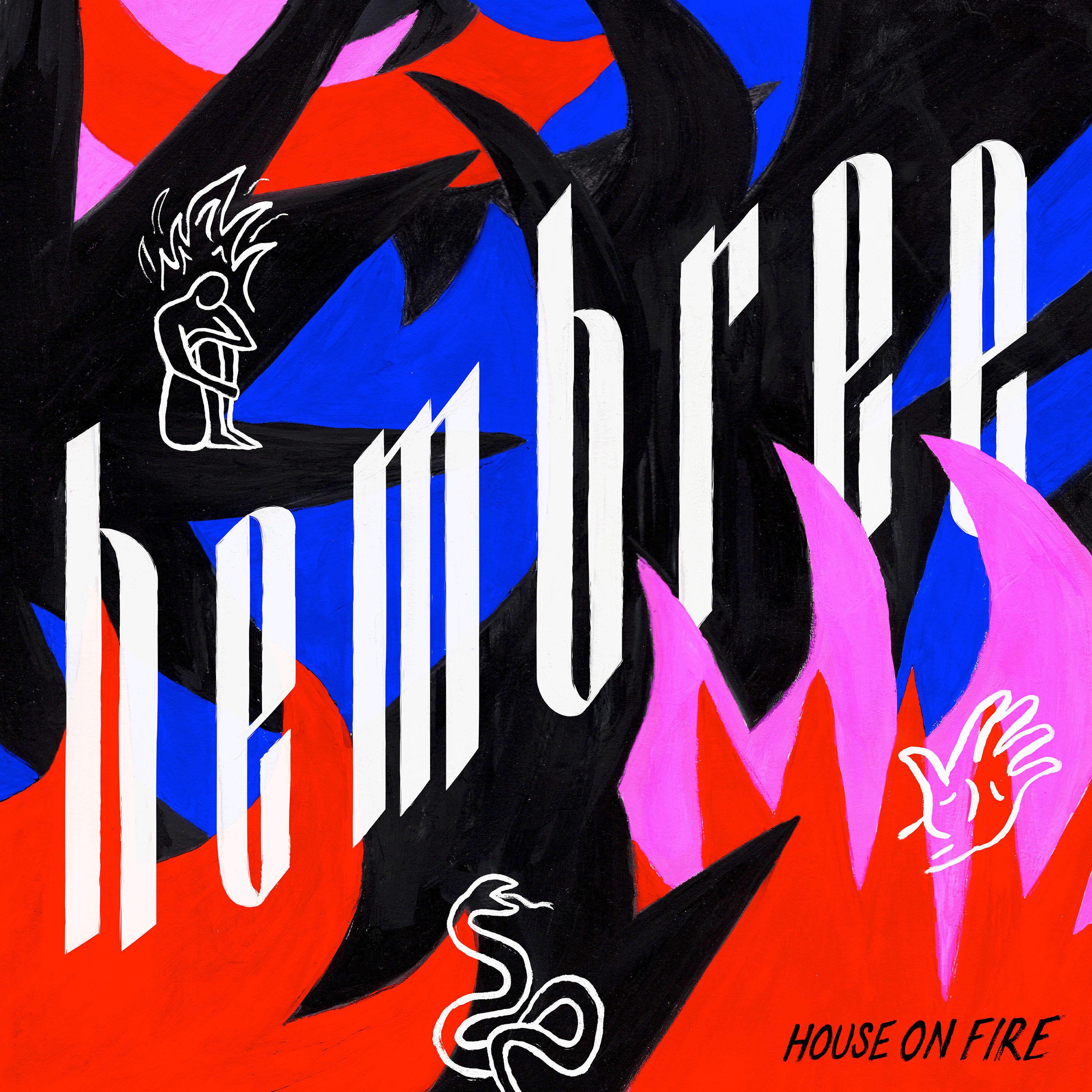 Download image
Download image
Bio

After releasing 3 singles and an EP, Hembree have completed their first full length, House on Fire. It comes out April 26th via Thirty Tigers, with singles "Culture", "Almost", and "Heart" preceding it.

The ten songs on Hembree's debut reveal a band filled with the confidence that is required of those who sound self-assured while discussing themes of indecision and uncertain identity. They took the time necessary to write the album they wanted to make, discovering themselves in the process. In fact, by the time the tracking began, Flynn and the band were so dialed in that the recording only took a couple of weeks—a stark contrast to the "boot camp" he went through in the writing phase. With House on Fire, Hembree have achieved what it takes some bands an entire career to replicate, a sure sign of their strengths in terms of songwriting, performance, production, and synergy. And it's certain that from here they will only continue to grow.
Release date

4/26/19 via Thirty Tigers
Featuring the single(s)

"Culture" (Out Jan. 25)
WAV / MP3 / STREAM
Contact

Ribbon Music: Morgan Lebus
morgan@ribbonmusic.com
323-663-6045
Press / Radio

Press: Lisa Gottheil & Katie Nelson @ Grandstand Media
Radio: David McGilvray & Tommy Delaney @ ADA
News

"'Heart' lives and breathes in a sonic heaven that would make The Killers blush."
- The Line of Best Fit

"Culture" in rotation at Alt Nation with over 1,000 spins at commercial alt radio

"Culture" added to Alt Nation Advanced Placement and the band have been added to their June/July tour.

New video for "Almost" premiered via Clash Magazine

Watch the official video for "Culture": here

Debut LP House on Fire out April 26th via Thirty Tigers!

"Holy Water" featured in Apple's HomePod Campaign.

"Continents" featured in Bose's Soundbar 500 Campaign.

In Fall 2018, Hembree embarked upon their first European tour, and have opened for the likes of Phoenix, Cold War Kids, Joywave, and Albert Hammond Jr.

SXSW 2018: 30 Best Artists We Saw at the Austin Takedown - Rolling Stone

Named as one of Public Radio's Favorite New Artists of 2018 : NPR / Slingshot.

"Hembree knows just how and when to send a rock anthem soaring to the heavens. Take 'Had It All,' which starts out as a jittery little indie-pop nugget before bursting into a planet-sized chorus: Within about 90 seconds, you know it's going to get stuck in your head all day."
- NPR's 100 Artists to Watch at SXSW

"Holy Water" added to Spotify's Rock This

"Continents" featured on Spotify's New Music Friday w/c Feb 23rd.

Hembree perform "Holy Water" live for 90.9 The Bridge.

"Holy Water" added to The Buzz/Kansas City, CD102.5/Columbus, WEQX/Albany, KPNT/St. Louis, WEDG/Buffulo, KRZQ/Reno, WLZX/Northhampton and KGBT/Kansas City.

Spins from Sirius' Alt Nation Advanced Placement, The Current/Minneapolis, XRT/Chicago, KEXP/Seattle, WFUV/NYC and then some.

"Had It All" BEATS 1 PREMIERE (7/26) added to KRBZ/Kansas City & WEQX/Albany

"Absolutely fantastic" - Zane Lowe ("Had It All")

"The midwester heatseekers have already found themselves in heavy rotation on both Kansas City's leading alternative stations, and with a foundation this strong don't be surprised if you hear them lighting up the airwaves nationwide next year." - Neon Gold

Read artist interviews / features in: Something Good Music and Diandra Reviews It All.
Links
website
facebook
twitter
instagram
spotify