Ed Schrader's Music Beat
Riddles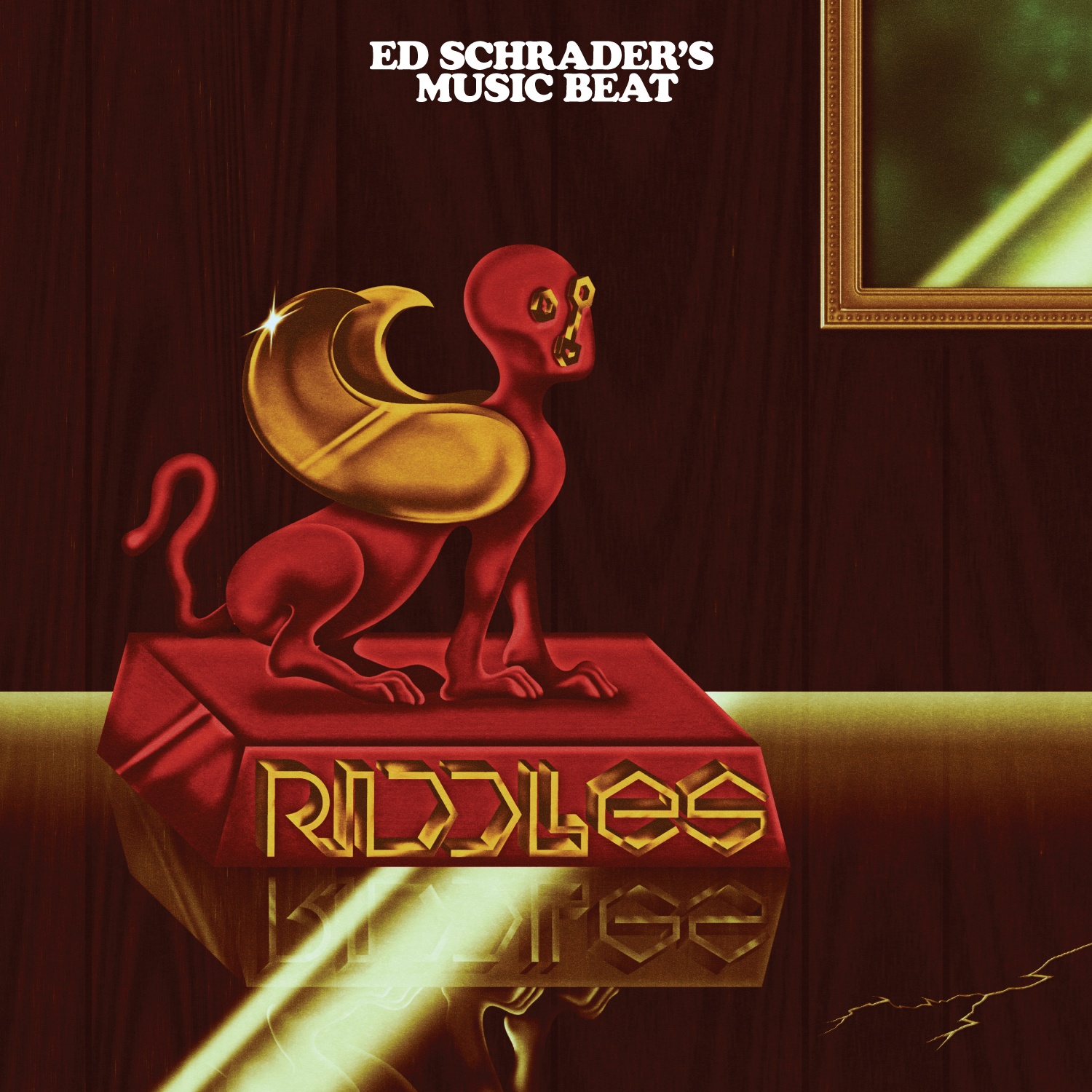 Download image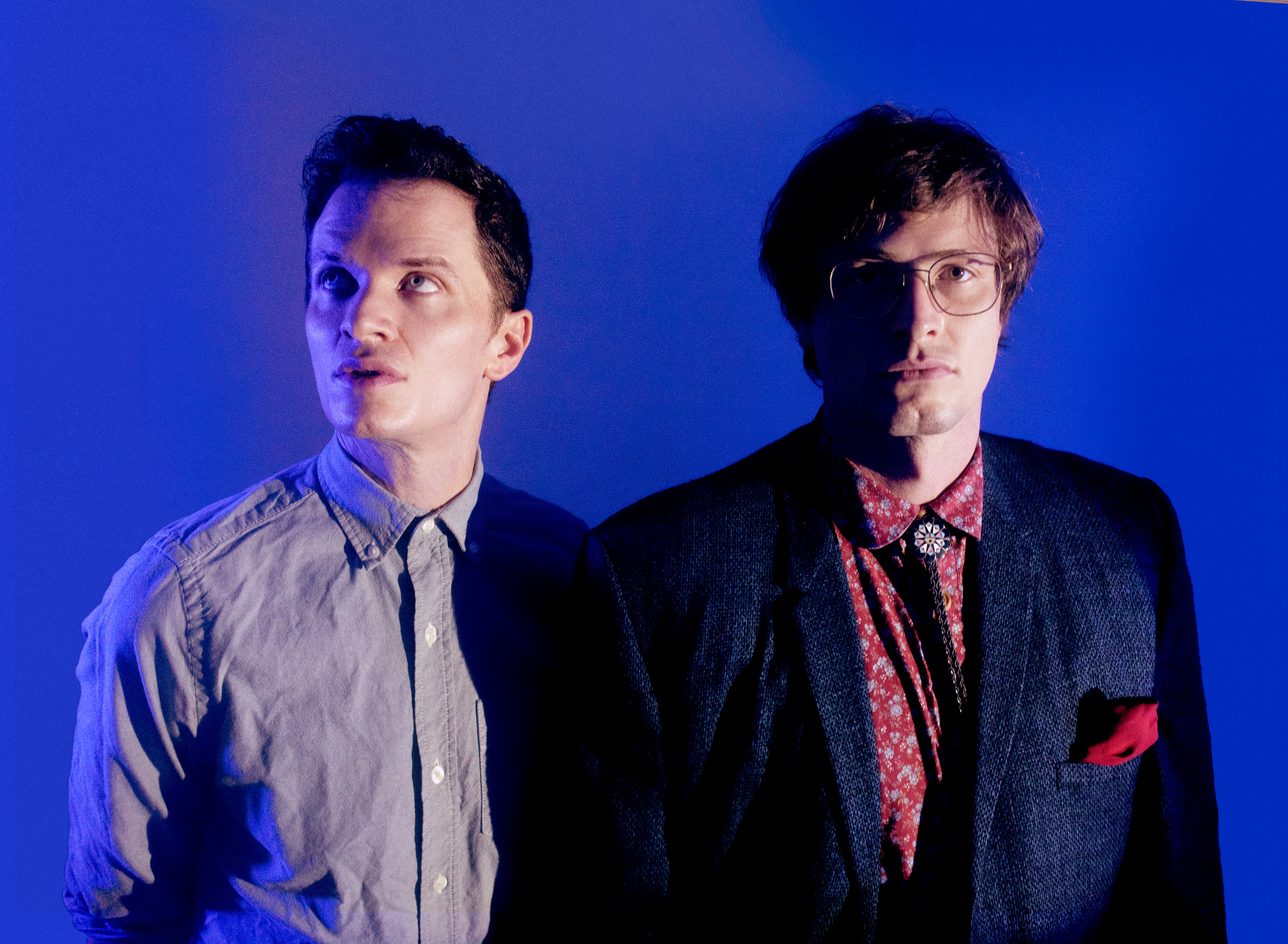 Download image
Bio

Ed Schrader's Music Beat is a Baltimore-based post-punk band consisting of Ed Schrader and Devlin Rice. Ed and Devlin first met nearly a decade ago while performing in separate acts on the legendary 2008 Baltimore Round Robin tour (curated by Dan Deacon and also including Beach House and Future Islands); Ed fondly recalls dropping Devlin's jaw with his maniacal Jack Nicholson impression.

Since forming in 2010, the duo has mounted 19 tours of the U.S., frequently opening for Future Islands, and sharing stages with such acts as No Age, Lightning Bolt, Matmos, and Ceremony. The Music Beat originally worked in a maximalist drums, bass, and vocals mode, releasing the noise-rock full-lengths Jazz Mind (Load Records, 2012), and Party Jail (Infinity Cat Recordings, 2014). Their song "Sermon" is used in the Adult Swim short Unedited Footage of a Bear, and "Rats" appears in Theo Anthony's feature documentary Rat Film.

For their game-changing new record Riddles, Ed Schrader's Music Beat has teamed with producer and co-writer Dan Deacon to broaden their sonic palette and explore the possibilities of the art-rock and alt-rock genres.


Release date

March 2nd, 2018 via Carpark Records
Featuring the single(s)

"Riddles" and "Dunce"
Download the full album here:
WAV / MP3 / STREAM
Contact

LABEL
Carpark Records
Todd Hyman: todd@carparkrecords.com
Steph Salas: steph@carparkrecords.com

PUBLISHER
Ribbon Music
Morgan Lebus: morgan@ribbonmusic.com
News

"There are hundreds of songs about the struggling artiste, but few of them get heard when the artist in question is presently in those trenches of obscurity. Ed Schrader's Music Beat, a wily punk duo from Baltimore, have nothing to lose and that's why their third album Riddles is bursting with heart in all different ways — from the rubbery rattle of "Dunce" and "Rust" to fluttery, New Romantic numbers like "Kid Radium" and "Seagull." These are anthems about perseverance, for people who deserve a little beauty at the end of a graveyard shift, by a guy who literally wrote the lyrics from the back of a restaurant kitchen washing dishes. The title track is a luminescent piano-driven gem (thanks to producer Dan Deacon) about breaking into a country club with your poor, weird friends, but the way Schrader and Rice perform, it's straight-up "Thunder Road" from the gutter."
- Rolling Stone

ESMB will be performing a stripped down live set today (4/13) at 2:30 EST with Stereogum

Stream Riddles on Spotify or Apple Music

TOUR DATES
July 22 ll New York, NY ll Coney Island Baby %
July 24 ll New Haven, CT ll College Street Music Hall #
July 26 ll Upper Darby, PA ll Tower Theatre #
July 27 ll Raleigh, NC ll The Ritz #
July 28 ll Atlanta, GA ll Buckhead Theatre #
July 30 ll Dallas, TX ll Bomb Factory #
July 31 ll Austin, TX ll Moody Theater #
Aug 2 ll Tucson, AZ ll Rialto Theatre #
Aug 3 ll Los Angeles, CA ll Hollywood Forever Cemetary #

% w/ Juiceboxxx
# w/ Beach House

All dates & tickets here.

Watch the video for "Riddles" here.

Watch the video for "Dunce" here.

"Riddles is a fascinating piece of work that is both ugly and beautiful, often at the same time. The beauty of this music is in the trance-inducing pulse that drives it; a chaos of pulsing, incessant rhythms."
- NPR

"It's the most unpredictable sound to come from Ed Schrader's Music Beat so far, and yet somehow, the most unexpected part of it all is how well it suits them...The new musical direction on Riddles is a defining point in their career. By lacing arms with Dan Deacon, the duo throw themselves into an auspicious zone, creating an album that remains introspective even at its wildest moments."
- Pitchfork

"Riddles is an album that continuously defies expectations, one that can bleed and weep and still make you want to get up and scream. In that way, Riddles is a bit like John Hughes-meets-John Waters: a coming-of-age tale dusted with the band's trademark Baltimore grit."
- Spin

"Lead single 'Dunce' has the same bobbing sense of rhythm that's characterized the best ESMB songs, but it feels more refined: a wriggling and menacing growl that honors their scrappy roots while forging an exciting new path."
- Stereogum