Django Django
Winter's Beach EP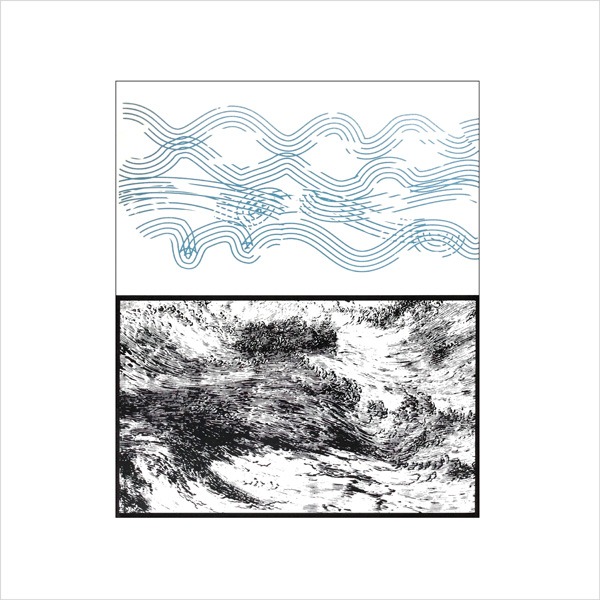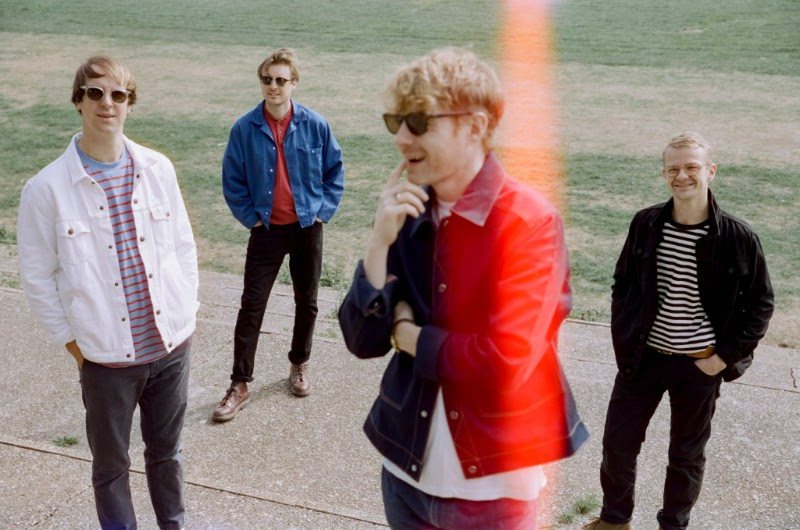 Download image
Bio

October 12th, Django Django will release a new EP entitled Winter's Beach. This dynamic collection of six new songs sees the band expanding the polyrhythms and swirling soundscapes of early 2018's Marble Skies. Instrumental title track "Winter's Beach" is content to meander unencumbered, setting a tone for songs like the standout groove "Swimming at Night" - an earworm that burrows itself deep in your brain.

Django Django's most recent UK headline tour saw them open the new live space at London's Printworks. The Clash review concluded: "It's a heady, intoxicating rush of a show." After playing Coachella, they continued their festival adventures with shows including All Points East, Beat-Herder, WOMAD, Bestival and Festival No. 6. and in October the band head out across the East Coast for a run of N. American shows in support of the EP.

TIMELINE
October 12
- EP release
- Focus track "Flash Forward" serviced to all relevant DSP playlists in advance

October
- 4-20: North & South American tour.
Release date

October 12th, 2018
Featuring the single(s)

Hear first single "Swimming at Night" and the EP here:
WAV / MP3 / STREAM
Contact

Alternative
Christine Chiappetta
westcoastchia@gmail.com
310-663-1816

Triple A
Jen Daunt
Dauntless Promotion
dauntless2@earthlink.net
(503) 841-5070

Specialty
Shannon Kurlander
Terrorbird
shannon@terrorbird.com
347.294.0462

Label
Johanna McManus
Ribbon Music / Domino
johanna@dominorecordco.com
o: 718-797-4229

Management
Phil Costello: phil.costello@redlightmanagement.com
Press / Radio

Jim Deluca / Jessica Linker
Pitch Perfect PR
jim@pitchperfectpr.com
jessica@pitchperfectpr.com
773-271-6844

Shelley Wright
Domino Recording Co.
shelley@dominorecordco.com
718-797-4229
News

"Swimming at Night" #2 @ FMQB SubModern Radio Report!

"Swimming at Night" added to this week's Sirius XMU 'Download 15' playlist, and garnered early support from KCRW and The Current

Watch the video for lead single "Swimming At Night" via The Line of Best Fit

"Django evoke the now-distant time when the intersection of indie and dance was at its strongest."
- Pitchfork

"Making music that sounds close to perfection."
- The Guardian

"Creating the sound of 2018"
- NME

"Dreamscape Rave"
- Uncut

"The music of Django Django offers a surge of delirious energy. . . It's a carnivalesque boardwalk adventure, entirely enjoyable and saturated with surprise and delight."
- Cool Hunting

Watch the full 2018 Django Django KEXP session, and listen to the band's KCRW Morning Becomes Eclectic set

The announcement of Marble Skies has already received coverage in Pitchfork, Stereogum, SPIN, DIY, Consequence of Sound, Brooklyn Vegan, NME, Cool Hunting amongst others.

"Tic Tac Toe" debuted at #1 on the Specialty FMQB SubModern Report as well as early adds from SiriusXMU, KCRW (LA), KEXP (Seattle), KUTX (Austin) and The Current (Minneapolis).

Django Django Fall Tour
Oct 4 II Minneapolis, MN II Fine Line Music Cafe (Presented by The Current)
Oct 5 II Chicago, IL II Metro
Oct 6 II Columbus, OH II A&R Music Bar (Presented by WCBE & WWCD)
Oct 8 II Detroit, MI II El Club (Presented by WDET)
Oct 9 II Toronto, ON II Lee's Palace (Presented by Indie 88)
Oct 11 II Boston, MA II Paradise Rock Club (Presented by Indie 617)
Oct 12 II New York, NY II Le Poisson Rouge (Presented by WFMU & WFUV)
Oct 14 II Philadelphia, PA II Underground Arts (Presented by WRFF)
Oct 15 II Washington DC II U Street Music Hall
Oct 17 II Atlanta, GA II Masquerade (Presented by WRDA)
Oct 19 II Mexico City, MX II El Plaza Condesa
Oct 20 II Zapopan, MX II Coordenada

Links
djangodjango.co.uk
Twitter
Instagram
Facebook